The annual Spring outing falls on May 30th this year. As a traditional get-together to go outside and enjoy the greenery of springtime in Hangzhou, it also a way to develop team cohesion,creating positive working atmosphere.
ZheJiang ULIRVISION technology Co.,Ltd locate in Hangzhou,capital of Zhejiang Province, is one of China's most famous and most prosperous cities. It is a place that has cleverly combined its natural advantages with modern industry, in order to establish itself at the forefront of the leisure economy; it's also a place where the people appreciate peace and happiness and have managed to incorporate them into their everyday lives.
Situated in "Paradise", everywhere is scenic spot for us. The most important thing is riding bikes together, laugh together, eat together,play together, get to know colleague's other side.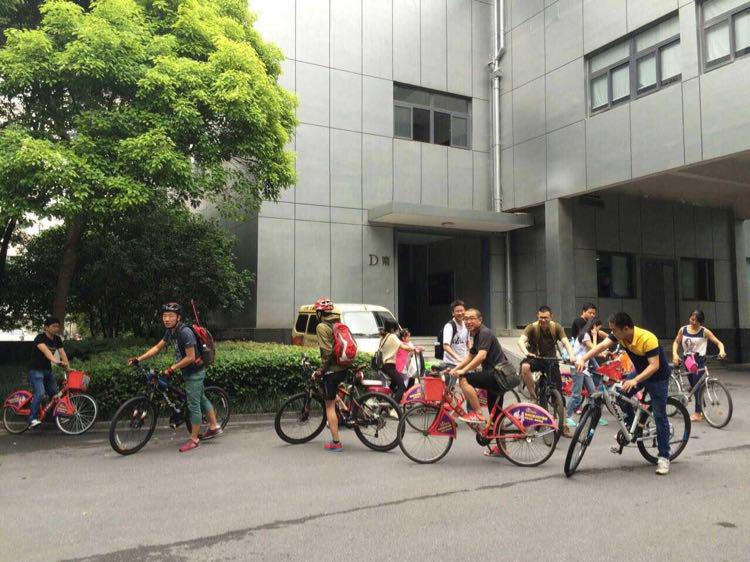 In the early morning, We prepared ourselves to receive the marvelous breeze and warm sunshine.Girls present their most beautiful side that rarely seen in working space. It's surprised to find some boys are keen on cycling,equipped with professional suites and bikes. All the way to the farmhouse where barbecue and play badminton scheduled, some girls are really tough ,surpassing boys in may ways. Riding maybe a little bit tired,but isn't terrific to see the flowers blossom along the road ? Bright smile and pleasure of riding has proved all worth it.
Frankly, Spring is quite pleasant in Hangzhou although it sometimes rains. Most time the weather is quite nice. The wind breezes and the new tree leaves wave. Have an outside picnic anytime you want.
A group of people riding and laughing draw the attention of passersby, they showed us approval and appreciate. We are happy to make people happy.
There are many kinds of activity planed ahead. Fishing , badminton, ping pong, barbecue, snack,fruit,etc.
Some bring their loved one and child ,making us more like a family. Work hard can enjoy life totally promote each other.
I believe back to office, everyone has developed a kind of closeness and make everything in harmony.