Aug21th -22th has seen an exciting two-day journey to Xiangshan county , Ningbo. ULIRVISION stuff really enjoyed a precious families get-together among busy city life. Some took their little babies, lovely another half of life or energetic children to share the wonderful travel time along the way like the popular Parent-child reality show "Dad, Where shall we go ?"
The trip's destination is Xiangshan county , which is situated in the middle of the Chinese coastline, in the central economic region on the southern flank of the Yangtze River , where there are excellent geological conditions and fascinating natural sceneries .Four hour's bus may be tedious,but everyone was in the mood of exciting and joyful. Photo taken, laughing ring in ear, innocent baby wondered surroundings, unconsciously, We arrived first scenic spot. Unfortunately, typhoon warning and prohibited from getting into sea. None of that dimmed the enthusiasm of tourists who enjoyed the chance to see for themselves a place they had heard so much about. Photography enthusiasts took group photo for us ,recording all our precious memories.
Then we visited Xiangshan Film and Television City. Like Hollywood and Universal Studios in America, China also has lots of film studios where movies and TV dramas are made.The city is complete with mansions, streets, squares, ponds, caves and lakes and cost about $20 million to build.Watching filming in progress , walking around many of the old sets that are permanent in structure. Many films and television shows are produced here.Visiting the main street of Xiangshan Film and Television City, which spans 394 feet long, enthusiastic colleagues commune with retailers and sellers nestled in Song Dynasty-inspired structures.
Two days' journey also include Shipu fishing harbor town and China Fishing Village. We Visit facilities with themes of fishing, commerce and coastal defense, weaving fishing net, making fishing lamp and experiencing fisherman's life.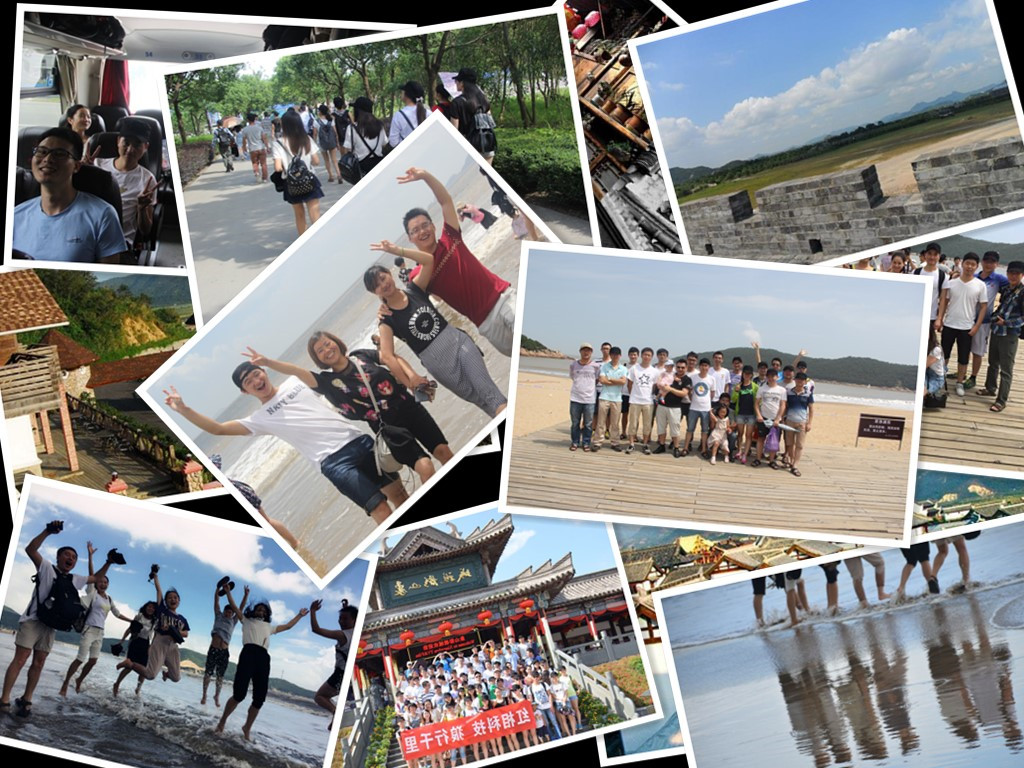 When setting foot on China Fishing Village,the first sound to greet us is the sound of the sea ,As we listen to the song of the sea and feel the air pervaded with taste of the sea. Lying by the amazingly long coast , Xiangshan is like a jade washed and polished by the turbulent waters of East China Sea, a jade that becomes more attractive and lovely in the breeze. All best elements combine to create a picturesque tourist attraction here : golden sands, beautiful islands, colorful shore reefs, drifting fishing boats and flickering lights set against the backdrop of blue shy and water.
Children were so excited to see the sea for the first time, screaming ,running freely along shore, making friends with newly-met little companions.Wearing swim suites, there parents instruct them how to swim and teach interesting stuff to catch up on lost times.Families get closer and closer, colleagues get to know each other .
The most important thing is ULIRVISION is gonna stronger and stronger with the effort of every stuff's contribution.